Located in Allegan, Michigan.


We offer dental services such as general, preventative, restorative and cosmetic dentistry.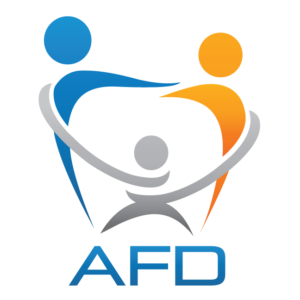 COVID-19 ALERT!
Dear Valued Patient,
Allegan Family Dentistry will be closed until further notice. This is following the Michigan Dental Association, American Dental Association and the State of Michigan requirements to close offices to patients seeking preventive and elective care. We will still be available for limited urgent/emergency appointments (see Website/Facebook/Posted sign on the front door as to what constitutes a dental urgency/emergency). Expect to receive a call from our office to reschedule your appointment. We appreciate your understanding and support in regards to this ongoing Pandemic. We will keep you updated as soon as any new information becomes available. We look forward to returning to normal business hours as soon as deemed appropriate. Any questions or concerns please call and leave a message on our office phone (269)673-7274 or Dr. Be can be reached directly at (734)377-7339. If you call my cell phone make sure to leave a message, unknown numbers go directly to my voicemail due to the recent surge of spam calls.
Thank you!
Allegan Family Dentistry
Emergency
Dental emergency
Dental emergencies are potentially life-threatening and require immediate treatment to stop ongoing tissue bleeding, alleviate severe pain or infection, and include:
Uncontrolled bleeding
Cellulitis or a diffuse soft-tissue bacterial infection with intra-oral or extra-oral swelling that potentially compromises the patient's airway
Trauma involving facial bones, potentially compromising the patient's airway

Urgent dental care focuses on the management of conditions that require immediate attention to relieve severe pain and/or risk of infection and to alleviate the burden on hospital emergency departments. These should be treated as minimally invasively as possible.

Severe dental pain from pulpal inflammation
Pericoronitis or third-molar pain
Surgical post-operative osteitis, dry socket dressing changes
Abscess, or localized bacterial infection resulting in localized pain and swelling.
Tooth fracture resulting in pain or causing soft tissue trauma
Dental trauma with avulsion/luxation
Dental treatment required prior to critical medical procedures
Final crown/bridge cementation if the temporary restoration is lost, broken or causing gingival irritation

Other urgent dental care:
Extensive dental  caries  or  defective  restorations  causing  pain  o  Manage  with  interim restorative techniques when possible (silver diamine fluoride, glass ionomers)
Suture removal
Denture adjustment on radiation/oncology patients
Denture adjustments or repairs when function impeded
Replacing temporary filling on endo access openings in patients experiencing pain
Snipping or adjustment of an orthodontic wire or appliances piercing or ulcerating the oral mucosa

CREATING SMILES IN ALLEGAN
We believe by helping someone to have a healthy, beautiful smile you can change their life.
OUR GOAL
Is to make a positive difference in the lives of children, youth and adults by offering the highest-quality of dental care in a relaxed and friendly, private-office atmosphere. 
How did we do?
Dr. Be and his staff have created a positive experience every time I have visited. They are very professional in dental care, but also they are quick to laugh, which creates a positive and welcoming environment.

I had a superb experience this week at Dr Be's office. He was professional, competent and caring and I had every confidence I was in excellent hands.

Awesome! Great staff and dentist! Looking forward to next appointment.